The only online shopping organizer you'll ever need
STOREE helps you stay organized by providing an universal overview of all order-related information. – Across all online shops, couriers and payment methods.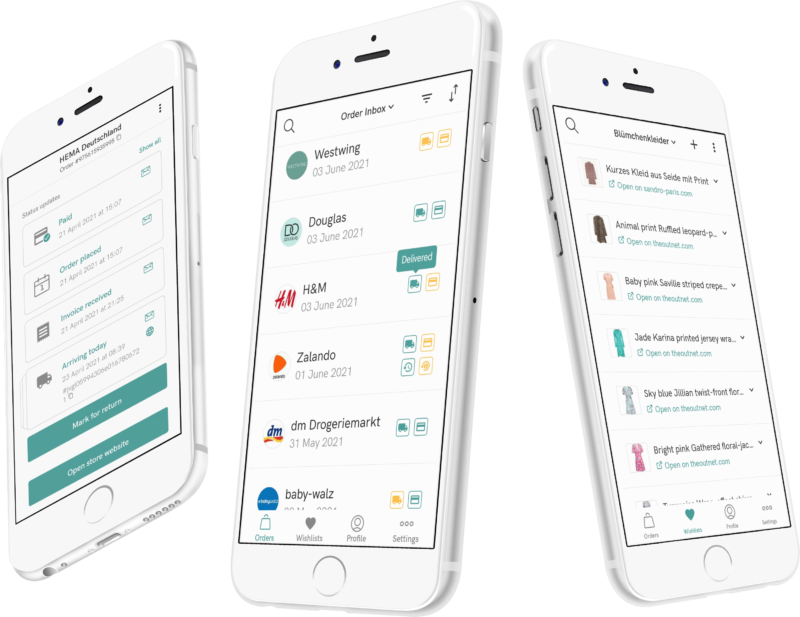 Don't waste time searching through the masses of shopping mails in your inbox. STOREE shows you everything important about your online purchases in one single place – regardless of where you shopped from.
Download the STOREE app and have a convenient online shopping overview at your fingertips, at all times.

STOREE gives you one overview for all your orders and order events, regardless where you shopped.

Always know when your parcels arrive. If you miss them, STOREE will also tell you where to pick them up.

No matter how you choose to pay your orders, STOREE helps you keep overview of all payments.

Don't miss return dates anymore. No more chasing your refund. STOREE reminds you of open events.

No more cluttered product collecting in screenshots and browsers. One wishlist for everything.

Get your own STOREE shopping email address and see everything instantly in your sleek order overview.